April 5th, 2017
willowwrite@gmail.com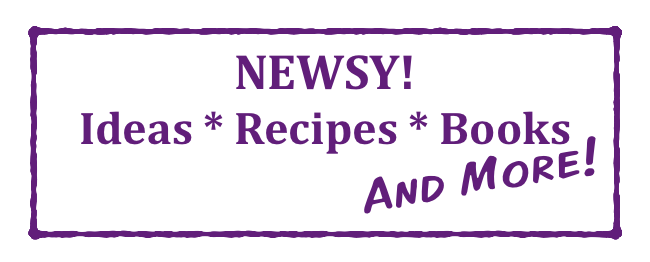 Consider this:
Thanks, Pythagoras: How A Simple Foam Triangle Saved My Marriage
Great news! I am not getting a divorce.
You didn't know I've been considering it?
I have.
I had no choice.
It's not that I no longer love my husband. I do. Utterly and completely, in fact. But for months, the love of my life has been tormenting me. Torturing me, really. Like a stealthy prowler, he waits until it's dark outside, when the house is quiet and the kids are asleep. As for me, I'm in bed, very often wrestling with sleep. (Sleeping is not my strong point. Sometimes I can do it. Other times, I fail miserably.) 
My hubby crawls in next to me. He fluffs his pillows, arranges the covers, smooths the sheets and turns off his light.
And then he starts.
Sawing wood. Blowing Zs. Cuttin' logs. Calling hogs. Grinding gravel. Tearing up the pillow. Sounding off the bugle. Rattling his tonsils.
Snoring.
Some nights it's a whisper, a little "click" in my husband's throat as the breath passes in and out through his sweet open mouth (which I want to punch). Other nights it's a gentle snort, the sound of his inhale getting stuck somewhere between his uvula and his nasal passages (which I want to rip out). Lately, the sound is exactly like that of fully grown man fake snoring as loudly and violently as he can, as if to entertain a toddler (a toddler we never would have had together if this behavior had started earlier in our marriage).
A three-year-old might find this cacophony funny.
I do not.
You know what else I don't find funny? When my husband insists he doesn't snore because he's never heard it. (Thankfully, there's an app for that. SnoreLab records the reverberations and then rates them on a scale from mild to epic. Bonus feature: In the morning, you can play back the dulcet sounds of your snores like your own collection of greatest hits.)
Denials aside, my husband is a kind and sensitive soul. He's been willing to try all sorts of things to quiet his nocturnal noise making. (Snoring, by the way, is the number one reason married couples sleep in separate beds. If I had an extra bed, believe me, one of us would be in it.) In addition to the industrial-strength foam or wax plugs I stuff into my eardrums each night, we have experimented with:
Extra pillows
Nasal strips
Mouth guards (both over-the-counter and dentist-prescribed, in various shapes and sizes)
A chin strap, à la the "zyppah" (notorious for one of the most annoying ad campaigns ever)
When it comes to bedroom apparatus, Fifty Shades of Grey has nothing on us.
(As I'm sure you can imagine, when your bedtime routine involves stuffing your ear canals with warm wax, attaching an adhesive strip to the bridge of your nose, popping in a plastic mouth guard and wrapping your head with a tight elastic chin strap, sparks really fly.)
But no matter how deeply I love someone, when that person is rattling the windows as I desperately try to nod off, I've found my natural instinct is to hurt him. I've managed to resist the urge – just.
So, divorce. Admittedly, it's an expensive, complicated process, and there's no good way to tell the kids. But for a while there, it felt like a perfectly rational, totally reasonable option for me to finally get some sleep.
And then – Praise be! – we discovered The Wedge. A simple triangular piece of foam that somehow supports my husband's head, neck and shoulders at a magical angle no Pythagorean pyramid of pillows has ever achieved.
Hallelujah!
I don't know if this brilliant invention keeps everyone from boiling cabbage at 3 a.m. or if it just halts my husband's honking and hooting. Frankly, I don't care. Somehow, this wedge has muted his midnight murmurings and restored peace and harmony to our marital bed.
Most importantly, the wondrous wedge lets me enjoy the one sound that dreams really are made of: sweet, sweet silence.
This article is published in Thrive Global.
---
Cook this:
Soy Ginger Chicken
I challenge you to come up with a dinner recipe that's easier than this one. Herewith, a one-dish meal that keeps life simple and hungry tummies full.
Preheat oven to 350 degrees Fahrenheit.
4 boneless skinless chicken breasts, trimmed (I like to cut each breast in half and pound it a little to tenderize)
4 Tbs soy sauce
4 Tbs honey
4 Tbs orange juice
4 Tbs dry sherry
1-2 Tbs ginger, peeled and grated or chopped (if you love ginger, go ahead and add some more)
Place chicken pieces in a baking dish. In a small bowl, whisk together all other ingredients and pour over the chicken. If you have time, cover dish and marinate chicken in the fridge for 2-3 hours before cooking. When you're ready, put baking dish in the oven and bake, uncovered, for about 20-25 minutes or until chicken is cooked through.
---
Read this:
Textbook Amy Krouse Rosenthal (Not Exactly a Memoir) by Amy Krouse Rosenthal
If you weren't already familiar with Amy Krouse Rosenthal, chances are you've heard about her by now. Just days before she died in March at age 51 of ovarian cancer, she wrote "You May Want to Marry My Husband." The article, which was published in the New York Times and has been shared around the globe, was part paean, part personal ad. It was Amy's heart-felt (and heart-wrenching) letter about her husband addressed to someone he might love in the future. (If you haven't already read this piece, I really hope you do.)
I loved so many things about Amy's article – it's filled with warmth, intelligence, honesty, humor, sadness and hope. To read her is to like her. In fact, I'm certain that someone who writes like that actually is like that. When a pal gave me a copy of Amy's last book (published in 2016), I felt like I was catching up with a friend I hadn't seen in a while. I couldn't wait.
Textbook Amy Krouse Rosenthal is sweet, wise, creative and simply delightful. Amy shares tidbits of thought, nuggets of observations, paragraphs of reflections. Here's one example:
"When I cam back from India, I was absolutely, positively 100% sure I was going to use a lot of turmeric."
Who can't relate to this simple but telling statement? In just 21 words, Amy captures and conveys the universal (I think) experience of feeling moved, being inspired, making commitments, setting goals and seeking transformation before real, ordinary life sends us crawling back into our same old routine. This single sentence is funny, frank and completely non-judgmental – just as I imagine Amy was.
Another delightful thing about Textbook is that it's an "interactive" book, encouraging readers to share things (via text) with the author. For instance, Amy invites readers to text a "short good luck message for yourself," promising to place the wishes inside a bottle and toss it out to sea every January 1st.
I'm sure someone besides Amy is gathering texts like these. I admit I haven't yet sent one, because it breaks my heart to know the person behind this project isn't there to receive it. On the other hand, texting a self-portrait to be added to Textbook's companion website is probably the very best thing I can do to honor Amy Krouse Rosenthal's passion, her curiosity and her inexorable love of life.