October 6th, 2016
willowwrite@gmail.com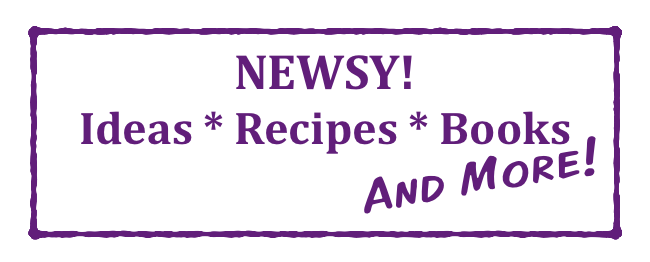 Consider this:
To Sleep, Perchance (But Probably Not)
Every night for the past week, I've had a hot date at 3:00 a.m. sharp. It's not with my husband. It's not even with another person. The date for which I'm sometimes early but never late is with an inanimate object glowing red on my bedside table: my alarm clock.
Did I say glowing red? Glaring red is more accurate.
At 3:00 a.m., my eyes are puffy, and my limbs are heavy. But my mind, well, my mind is rarin' to go. I am busy! At 3:00 a.m., I have thoughts to think, problems to solve, possibilities to consider, options to weigh and plans to make. Heck, I've got articles to write. I spent several pre-dawn hours last week working my way through this little nugget. That's how efficient I am!
Except I'm not. My nocturnal productivity occurs strictly in my mind. I do all my mental pacing, tracing and racing from the confines of my bed or from the couch in my pitch-dark living room. The one place I never go is downstairs to my office, where, I suppose, actual productivity might take place. Why? Because I'm Too. Darn. Tired.
You know what happens after a night of cerebral activity? My brain, so alert, so active, so astute between 3:00 a.m. and 6:00 a.m., has turned to sludge. Each morning, my head is filled with thick, goopy, sticky, impenetrable gray matter that has been rendered utterly useless by insufficient zzzs. Did I just pour salt in my tea? Check. Is my sweatshirt on backwards? Yep. Did I burst into tears when my husband asked if I could take his shirts to the dry cleaner? You bet. Don't even ask me what TV show we watched last night, which book I just read or what time my kids' soccer games are this week.
To be clear: I have excellent sleep hygiene. That's the technical term for going to bed at the same time each night, avoiding caffeine in the afternoon, abstaining from alcohol, shutting off the screen an hour before bed and taking slow, deep meditative breaths to help me drift off into Dreamland. Most nights, I check in there briefly before surfacing in Awake-Land like a kid who just touched the bottom of a ten-foot-deep pool and now is quickly running out of breath.
I used to sleep well. I remember telling people, "No matter what's going on, I can always sleep!" What happened? Motherhood. That's what happened. I don't think I ever fully reset from the surges of adrenaline I experienced when my boys were babies and slept an arm's length away. A mere sigh from the crib and I was ready to face any foe –T-Rex or otherwise – that wandered my way. I suspect motherhood led me to master the middle-of-the-night to-do list. Sure, I was bone-numbingly tired caring for a newborn, but since I was already awake …
Or it could be hormones. As a woman of a certain age, estrogen may ebbing and flowing throughout my body just as it did during my (sleepless) two pregnancies. But truthfully, I think the problem lies somewhere else. Specifically: above my shoulders and between my ears. For now, I guess I'm stuck in a familiar pattern of insomnia that won't quit no matter how much I exercise, how little I drink or how long I suffer without sleep. At some point, it will pass. One day, I remind myself, I'll jump out of bed before my alarm goes off, excited and energized for the day ahead.
A girl can dream – well, sometimes – right?
This article was published in the Marin Independent Journal.
---
Cook this:
Apple Crisp
About a million years ago, when I left for college, my mom gave me two classic cookbooks, the Moosewood and Fannie Farmer. I still have my original copies of both, and this week's apple crisp recipe comes from Fannie Farmer. I made a gluten-free version to celebrate Rosh Hashanah and California's fall apple season. I was lucky enough to pick some organic apples from a neighbor's tree, and they made a tasty New Year's crisp, indeed.
Apple crisp (GF optional)
Preheat oven to 350 degrees Fahrenheit. Butter a 1.5-quart baking dish.
5 cups apples, peeled and sliced
1/3 cup water
¾ cup flour or almond meal
1 cup sugar
½ tsp cinnamon
¼ tsp salt
¼ pound butter, cut into small pieces
Spread apples evenly across the baking dish and sprinkle with water. In a small bowl, combine flour or almond meal with sugar, cinnamon and salt, and then rub in the butter pieces with your fingers. Mix, rub and crumble until the butter is distributed throughout and resembles coarse crumbs. Sprinkle evenly over the apples.
Bake for about 30 minutes or until crust is browned.
---
Read this:
The Silkworm by Robert Galbraith, a.k.a. J.K. Rowling
Here's another review from my crime-novel loving dad, Jules. If you're already a fan of the genre (I'm not) or want to expand your reading repertoire (I do), I think you'll appreciate this week's recommendation.
The Silkworm is Galbraith/Rowling's second Cormoran Strike novel. I loved the first, which, despite its eminently forgettable title, The Cuckoo's Calling, went on to sell gazillions … and to win my heart. The Silkworm is even better. Peg-legged, hirsute, overweight, child-hating private eye, Cormoran Strike, is back, and so is his faithful, adventure-loving, crime-fighter-in-training, secretary/assistant, Robin.
Robin. What was Batman's faithful, adventure-loving, crime-fighter-in-training named? Right.
Their characters are more fully limned in The Silkworm, and the crime they're struggling to solve, even more grizzly. Still better — way, way better — the crime is not only a gruesome murder, it's a literary murder. The victim and all the potential perps are literary figures. Did the closeted publisher do it? The once-esteemed, now drunken editor? The brilliant but macabre novelist? The cynical, aging agent? Or maybe the self-published erotica author? Or the transsexual wanna-be writer? Or was it the sexy editorial assistant?
On the way to solving the crime, Galbraith/Rowling dishes dirt on all of these suspects. I'm guessing she's seen her share of closeted publishers, drunken editors, macabre novelists, cynical agents, indie authors, sexy assistants and non-writers yearning for their words to breathe free.
Jules Older is author and publisher of three ebooks. The most recent is TAKE ME HOME: How to Rent or Buy in a Hot Home Market.