November 30th, 2016
willowwrite@gmail.com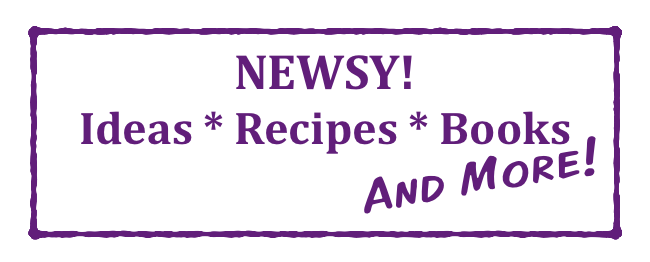 Consider this:
How To Fill 350 Shoeboxes With Love

I met my friend Elizabeth in San Francisco on Election Day, 2002. I was a brand new mom, still figuring out how to get my three-month-old and myself out of the house each day, along with his stroller and a backpack filled with everything a baby could possibly need. That particular morning, my own mom was with me, and we strollered on over to my local polling station so I could cast my vote.
I left my son with my mother while I filled out my ballot. When I returned a few minutes later, Mom was chatting with two women, each with their own baby-boy-filled stroller. I can't tell you exactly what we talked about during that first conversation, but at the end of it, we all exchanged phone numbers. The next day, I met up with these two moms at the playground. We laughed, shared snacks and exchanged stories of sleep deprivation and explosive poop.
Just like that, I made my very first Mommy Friends.
Over the years, I've discovered Elizabeth gets more things done before she leaves for work in the morning than most of us (well, me, anyway) achieve in the bulk of a week. Among many things, Elizabeth is a painter. Like many artists, she works fulltime and paints on the side. For Elizabeth, "on the side" means getting up at dawn to paint before her day job starts. It means teaching evening watercolor classes through a community education program, leading weekend painting workshops and volunteering at her local art and garden center. It means turning her own front porch into a dynamic art space with an ever-changing display of banners, posters and other original creations, all in tune with a season, a holiday or a political or cultural event.
Elizabeth is an organizer and a problem-solver. For four years in a row, she's run her Art On The Lawn summer art show so local artists and artisans can showcase and sell their work while enjoying a sense of community that's often hard to find in a lonely studio. When her skateboarding son had no good place to practice his alley-oops and flip-tricks, Elizabeth took note. Now her hometown of San Anselmo has a skate park that gives Marin skate rats a rad place for wall-rides and tail-grabs.
Why am I'm telling you this? Well, in addition to everything else, for the last eight years, Elizabeth has channeled her creativity, passion, organizing skills and her problem-solving super powers to a very local cause. It's called the Secret Santa Shoebox Community Project. In 2008, Elizabeth and some fellow Cub Scout moms gathered in her living room. Using items they'd bought or had been donated, they filled 40 shoeboxes with goodies a child would enjoy. These boxes were distributed to kids by the Ritter Center in San Rafael.
Since then, the shoebox project has steadily expanded. Elizabeth's ever-growing team of volunteers fills boxes for the North Bay's homeless vets and seniors, for parents of struggling families and, of course, for kids.
This year, the shoebox crew aims to fill and wrap 350 boxes, a number that may be within reach thanks to higher-than-ever monetary donations. And here, at last, is why I'm telling you about my friend Elizabeth. This year's Secret Santa Shoebox Community Project is happening on Sunday December 4th from noon to five at the Drake High School student center (yes, Project Shoebox has officially outgrown all living rooms). If you're inspired to donate time, money or goods this weekend, check out the handy dandy links below.
My friend Elizabeth grew up in tough circumstances. She knows what it's like to go without. She also knows what it's like to be on the receiving end of a stranger's generosity. I imagine that helps explain why she stands up, in countless ways, for people who can't always stand up for themselves – or, sometimes, can't even stand by themselves. Being Elizabeth's friend reminds me, again and again, that what we do and how we give – whether it's our time, our dollars or our abiding commitment – really does matter.
My friend Elizabeth is a Southern gal who loves to laugh, swear and joyfully sweat it out on Sunday mornings in an African dance class. She's making a real, significant difference in people's lives, one simple shoebox at a time.
Here's how to contribute to the Secret Santa Shoebox Community Project, helping underserved people in Marin County:
Make a monetary donation (to purchase shoebox items) via GoFundMe
Volunteer, get information or help spread the word on Facebook
Need more information? Contact Elizabeth at fairiecool@gmail.com 
Here are some items for teenagers, moms and homeless vets/senior still needed for Sunday's wrapping party.
 Scarves, gloves, hats, socks, mugs, gently used books, hygiene products, school supplies, baseball caps, socks, gift cards (retail and grocery), hair products, make-up, games, packaged cookies, tea bags, stationary and stamps, pens, journals, jewelry, purses and hand-cream.
---
Cook this:
The Easiest Chicken Pot Pie You'll Ever Make
Who doesn't love a rich, creamy chicken pot pie? It's comfort food at its finest. Here's how you can make one for dinner tonight, with remarkably little effort. You might call this recipe cheating. I call it efficient – and delish!
Quick and Easy Chicken Pot Pie
1 rotisserie chicken (you'll need 3-4 cups of meat)
1 store-bought deep-dish pie crust (2 crusts total)
2 medium-sized potatoes (Yukon gold or russet), peeled and cut into 1-inch cubes
2 leeks, cleaned, sliced and chopped (you can substitute with onion if you prefer)
½ cup frozen peas (and/or frozen carrots, corn, pearl onions – it's up to you!)
6 Tbs butter
6 Tbs flour
2 cups chicken broth
1 cup heavy cream or half and half
½ tsp ground pepper
Salt to taste
Preheat oven to 425 degrees Fahrenheit.
Boil or microwave diced potatoes in salted water until they are tender. Drain and set aside. Sauté chopped leeks in a saucepan over low heat with a little olive oil until they are translucent and tender, about 10-12 minutes. Meanwhile, remove the chicken from the bone and shred it with a fork.
Fill one pie crust with the leeks, shredded chicken and potatoes (in that order). Sprinkle in your peas or other vegetables. Using the same saucepan you sautéed in, melt the butter, add in the flour and cook, stirring, for 2 minutes. Slowly add the broth, cream, pepper and salt to taste. Cook for 5 minutes, until thickened and smooth. Pour the creamy sauce over the chicken and vegetables, stirring very gently so it seeps throughout.
Place the remaining pie crust over the top. Crimp the edges and cut three vents so steam can escape.
Bake for 25-30 minutes or until the crust is nicely browned.
---
Read this:
The Young Widower's Handbook: a Novel by Tom McAllister
Well, this is a treat: Leigh Ann Townsend, library aide extraordinaire, has reviewed a book that's not even out on the shelves yet. That's right, folks: you really did read it here first.
Normally I avoid books claiming to move me with a 20-something's tragic journey. I've read a few too many that hang their plots and character development on an ever-changing buzz-feed. But since I am the mother of a 20-year-old I decided to be less curmudgeonly. I picked up an advance copy of The Young Widower's Handbook: a Novel by Tom McAllister (out in early February) and was … impressed. Hunter Cady, the young widower, has just lost his wife Kait to a lightning-fast medical trauma. He is numb and detached and in complete disbelief until he decides to take her ashes on a cross-country road trip. His actions not only speak to his age and immaturity, they also speak to his generation. Selfies with an urn? Completely normal.
The strength in McAllister's novel lies in how Hunter comes to view himself and his two wildly disparate families (parents and in-laws) and how he adjusts to the daily management of grief and heartbreak. He has not only lost a young marriage, he's lost the chance to ever feel her presence in the world. The details of their union are rendered with the acute sincerity of married people: the annoying habits they both have alongside the realization he will never be irritated by hers again, her profoundly low self-esteem coupled with Hunter's career flip-flopping. McAllister does a nice job mixing the quirky with the basic, boring truths of marriage, as well as introducing Hunter's travel companions in plausible and entertaining ways. Clearly he's spent some time on a Greyhound bus, and, speaking as someone whose family members have danced at Renaissance Faires, he's got that covered, too. Ultimately, he makes Kait shine, even from her dusty urn, and brings forth a Hunter who, despite everything, becomes a fine young adult.