July 19th, 2016
willowwrite@gmail.com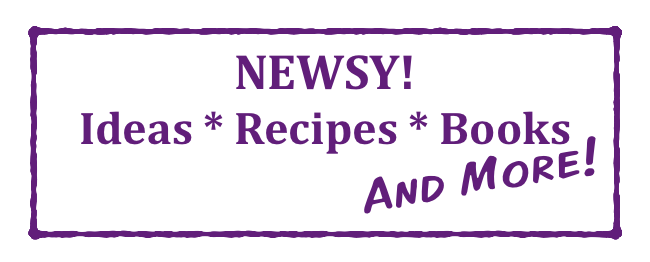 Consider this:
Screen Almighty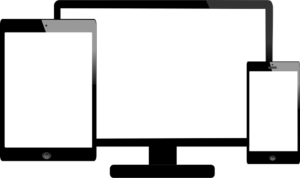 Screens are ruining my life.
Specifically, they're wreaking havoc on my family life. Despite my very best intentions, my kids are addicted to screens, and I can't seem to do a damn thing about it.
That eye-roll you just gave, about me not being able to do anything about it? I used to do that, too. When my boys were younger, we'd hang out with older kids (family friends, cousins) who'd spend entire meals, evenings or outings staring blindly into their screens. Back then, I rolled my eyes aplenty, casting silent aspersions on my dear friends and relatives who clearly could not parent effectively enough to keep their kids off the damn screen, even for the duration of dinner.
Well, the joke's on me.
What goes around comes around.
Karma's a bitch.
Welcome to the club.
And so on.
While we do keep meal times screen-free, in all other areas we are failing. Utterly. The minute my lads finish whatever they "have" to do – homework, unloading the dishwasher, feeding the critters – they default to Screen Time.
What's that? You noticed I capitalize "Screen Time?" Indeed I do. In fact, I'm officially declaring "Screen Time" a proper noun, just like Christmas and the Olympics – two things, by the way, that kids these days probably find a whole lot less interesting than Screen Time. My creative, imaginative boys with above-average coordination skills are reluctant to find a single thing to do that does not involve a screen. As a result, we fight daily about Screen Time: how much is allowed, how much has already been used and why it's forbidden right now just because I said so.
Technology is terrorizing our home and causing fights, creating tension and driving us nuts. But here's the craziest thing: I'm not battling some invisible poltergeist. I know what our i-invaders look like (flat, rectangular, various sizes), where they reside (hello, Wi-Fi) and what they need to thrive (charger, outlet, thumbs).
So why can't I exorcise these demon devices? What is my problem? Our problem? My husband and I are smart enough to earn advanced degrees but not smart enough to take control of a few sleek, shiny, inanimate (sorry, Siri) objects with an easy-to-find on/off button.
So I really, really, really hope you're smarter than we are.
In fact, I'm sharing my Confessions of Failed Parenting so you'll tell me how you stop your kids from worshipping fanatically at the altar of Screen Almighty. To be clear, I understand the irresistible pull of our ubiquitous devices. I know why the very word "screen" has morphed from an innocent noun into a very active, all-consuming verb, let alone a proper noun worthy of reverence and unwavering devotion. Screening keeps us juiced, jacked and primed for the next hit of dopamine, that little burst of positive feedback (Ping! Buzz! Ding! Chime!) that be-bops around the pleasure center in our frontal lobe. For our digitally native kids, reading a book or taking a hike, let alone engaging in any form of Forced Family Fun, is downright D-U-L-L.
Which I guess explains why, despite setting all manner of rules and restrictions, I find my kids Constantly. On. The. Screen. Of course, there's always a compelling reason: Oh, I just need to check … But I'm only going to … It's just for a few … I really have to because … Saying no, keeping track, endlessly trying to monitor and manage Screen Time leaves me deeply frustrated and downright exhausted. I'm starting to wonder if my boys can sense my aching weariness. Like animals recognizing the scent of human fear, perhaps my kids can sense my growing despair. Maybe they can already smell victory. Team Screen: One. Team Willow: Nada. Zip. Zilch.
Oh well.
Clearly, I am failing to save my kids from i-possession. But maybe not all is lost. In the many hours I've spent not enjoying nature walks, board games and basket weaving with my screen-obsessed boys, I've channeled my frustrations into poetry. Yes, really. You might relate to the verses below. I hope they make you smile. And most of all, I hope that once you finish reading (and then get off this *#!*@!* screen), you'll share your fail-proof tips for keeping Screen Time firmly in check.
* The lines below are excerpted from a longer poem. The names have been changed to protect the innocent.
Get Off That *#!*@!* Screen!
This story stars our sweet young Jean,
A girl who used to laugh and preen.
She'd head outdoors in rain or sun,
To dream and read and bike and run.
Until the day she got a gift
Wrapped up real tight, but light to lift.
Jean peeled the paper back and found
An object: Glossy. Sleek. Profound.
She touched an icon. Something glows.
Soon Jean is screening with the pros.
In no time flat, our girl is hooked
On vids and Vines and Insta' books.
She pines for pings and mopes for mail,
When nothing vibrates, how she'll wail.
Yes, Jean's addicted to her screen –
A grim affliction we've all seen.
Her symptoms you will recognize:
The lowered head and vacant eyes,
The spine concave, the shoulders hunched.
Mouth hangs agape and forehead's bunched.
And though her thumbs ache with the strain,
"I need more screen!" is Jean's refrain…
(Copyright Willow Older 2016)
---
Cook this:
Crunchy Roasted Chickpeas
I love serving roasted chickpeas as an appetizer. They are crunchy and satisfying, and if they haven't disappeared by the time dinner is ready, you can sprinkle them into a salad or just keep munching them straight from your plate. And here's a little secret: I use the same recipe for spiced mixed nuts like almonds, pistachios, cashews or whatever's on hand.
Crunchy Roasted Chickpeas
Note: You can find lots of versions of this recipe, but here's where this one came from.
2 cups cooked chickpeas (drain and rinse canned peas)
1-2 tsp olive oil or olive oil spray/mist
¼ tsp salt
¼ tsp pepper
¼ tsp smoked paprika
¼ tsp garlic powder
Preheat oven to 425 degrees Fahrenheit.
Place chickpeas on a paper towel and pat to dry completely. Remove any loose skins.
Place on a baking sheet and mist with olive oil. Roll the chickpeas around until coated. Sprinkle with the yummy seasonings and toss well. Make sure the chickpeas are arranged in a single layer, then bake for 15 minutes. Toss 'em and flip 'em, then bake for another 15 minutes or until lightly browned. They'll crisp up more as they cool. Now eat!
---
Read this:
We Are Not Ourselves by Matthew Thomas
New York Times 100 Notable Book Award 2015
If you've been reading any of my book reviews (all award-winners, per my local library reading challenge), you may be thinking, Geesh, Willow, how about reading something fun for a change?
I've been thinking exactly the same thing.
I didn't set out to read only dark and depressing books. Really. (By the way, I haven't even told you about Disgrace by J.M. Coetzee (Man Booker Prize, 1999), which may be the most unrelentingly grim novel ever written. Nor have I mentioned The Narrow Road to the Deep North by Richard Flanagan (Man Booker Prize, 2014), a hilarious romp (not) about Australian soldiers in a Japanese POW camp.) In fact, in a conscious attempt to lighten up, I settled down with We Are Not Ourselves, a novel following three generations of a middle-class Irish-American family living in New York. Matthew Thomas is a wonderful writer, and he tracks the Tumulty family's struggles and triumphs with clarity and poignancy. The story unfolds primarily through the eyes of Eileen Tumulty, daughter of a larger-than-life Irishman with alcoholic tendencies. Later, Eileen's point of view switches back and forth with her son, Connell, as they are forced to face, accept and survive a heartbreaking and protracted family crisis. I found Thomas' characters compelling, complex and flawed – in other words, totally believable. While there's nothing light-hearted about this novel, which spans six decades, I put it down feeling like I'd spent quality time with people who really were worth getting to know.
Award worthy? Yes. Maybe Kleenex worthy, too.