May 17th, 2017
willowwrite@gmail.com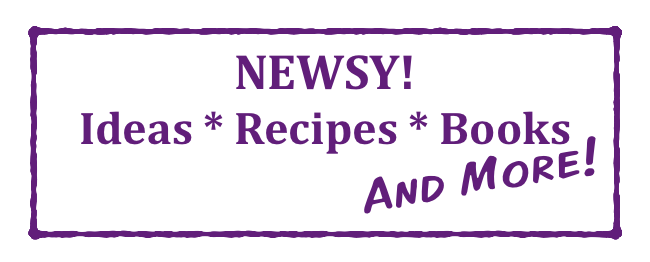 Consider this:
After A Week of WTF, I'm Rested, Relaxed and Ready for Parenting Action
Recently I enjoyed an overnight get-away with a gaggle of eight gals. We have between two and four kids apiece, ranging from eight to 17-years-old. Each of us has a husband, an ex-husband or a soon-to-be ex-husband. Some of us are full-time career professionals, others are self-employed professionals and still others dedicate countless volunteer hours to education, politics and more. Although we all call Northern California home, we got here by crossing various oceans (both Atlantic and Pacific) or by traversing various states, setting out from the East Coast, the Midwest and beyond.
While not exactly motley, we were a crew of educated, involved moms all eager to press "pause" on our work and family responsibilities for a few hours to kick back in the warm sunshine with yummy food, good wine and stimulating conversation. The timing couldn't have been better because we all have at least one kid enrolled at our local middle school. By all accounts, our school was coming off a week so rough it probably rivaled Sean Spicer's, with multiple suspensions including one for a student who sent a SnapChat of a gun with the caption, "Ready for school on Monday."
In our little town – I like to think of it as a hamlet, not a suburb, just outside San Francisco – it had been a week of parental head scratching and countless conversations that could all be summed up as WTF?
WTF, indeed. If we were looking for answers to that burning question as we dunked chips in salsa and nibbled warm crostini, we found it in a single word: technology. No matter where our conversation started (disclosure: We made a pact not to discuss politics), we ended up on the challenge of raising kids in this digital age. We spilled frustrations about cyber-bullying that takes "Mean Girl" behavior to a whole new level of nasty. We shared tips, like downloading a program that lets you schedule access to mobile apps. We gave advice, like reminding our kids we can and will check their online accounts whenever we want. (Despite this, I confessed to recently crawling, military style, into my son's bedroom in the middle of the night to check his texts, my heart pounding like I was in the middle of a covert tactical raid.)
We debated the merits of SnapChat vs. Instagram. Some of us tapped into our kids' Insta feeds (I tried and was mortified to realize I didn't know how). We attempted and, frankly, failed to figure out why some parents let their girls post highly sexualized photos of themselves (again and again and again), while their boys upload Photoshopped profile pictures of themselves with a Glock in one hand, a joint in the other.
WTF, indeed.
While one amongst us still maintained a technology-free household, the rest of us ranted and raved about our ongoing struggles with managing screen time. All of us are smart, resourceful and informed – and all of us find it really, really hard. I'm as good a case in point as any. As I've written about before, I know exactly where my screen-invaders live and how to unplug them. I know how to hide a controller so well I can't even find it myself a day later. I've got app locks and password protections – and yet most of the time, I still feel utterly impotent when it comes to setting and enforcing limits on screen time.
(I'll say it for you: WTF?)
I might as well tell you right now that our weekend ruminations did not lead to any earth-shattering revelations about raising kids who aren't deeply addicted to all things digital. But I did get home feeling rested, relaxed – and ready for action.
First, I sat down with my middle-schooler, and together we scrolled through his Instagram account. I was relieved to see his posts mostly consisted of photos of our critters, plus the totally decadent ice cream sundae he'd eaten last weekend. He patiently explained how SnapChat works. He showed me some funny animal filters and promised he'd never, ever send a photo of a body part (his or anyone else's).
Second, I made sure I have all the passwords, all the time. I reminded the boys about our rule that we could check their devices at our discretion. I celebrated (silently) the end of my adrenaline-fueled, Ninja-style pre-dawn raids.
Third, I finally sat down and set up the app-blocking program on a daily schedule, so I wasn't constantly "blocking" or "granting" access in a fit of rage or generosity. My lads know the schedule, and we're sticking to it.
Fourth, and, perhaps, foremost, I remembered I'm not alone in my struggle to stay on top of ubiquitous devices. Now, when I'm in the middle of a heated argument about screen time with one of my progeny, I'll remind myself there's an intelligent, competent, articulate mom having a similar discussion somewhere across town. Knowing I'm in darn good company may not fully assuage my WTF frustration, but it doesn't hurt.
In fact, I think it might just help.
This article appears in Spring St.
---
Cook this:
Scalloped Tomatoes
A friend recently served this delicious side dish at a dinner gathering, and everyone went back for seconds and even thirds. The recipe comes from Ina Garten's How Easy Is That? cook book, which I predict could quickly become your new go-to source for simple, yummy recipes.
Scalloped Tomatoes
2 cups (1/2-inch diced) bread from a French boule, crusts removed
16 plum tomatoes, cut 1/2-inch dice (about 2 1/2 pounds)
1 tablespoon minced garlic (3 cloves)
2 tablespoons sugar
2 teaspoon kosher salt
1 teaspoon freshly ground black pepper
1/2 cup julienned basil leaves, lightly packed
1 cup freshly grated Parmesan cheese
Preheat the oven to 350 degrees.
Heat 3 tablespoons of olive oil in a large (12 inch) sauté pan over medium heat. Add the bread cubes and stir to coat with the oil. Cook over medium to medium-high heat for 5 minutes, stirring often, until the cubes are evenly browned.
Meanwhile, combine the tomatoes, garlic, sugar, salt and pepper in a large bowl. When the bread cubes are done, add the tomato mixture and continue to cook, stirring often, for 5 minutes. Remove from heat and stir in the basil.
Pour the tomato mixture into a shallow (6 to 8 cup) baking dish. Sprinkle evenly with the Parmesan cheese and drizzle with the remaining 2 tablespoons of olive oil.
Bake for 35 to 40 minutes until the top is browned and the tomatoes are bubbly. Serve hot or warm.
---
Read this:
Wolf Hollow by Lauren Wolk (a Leigh Ann T. review)
Annabelle is 12 years old when a cruel bully named Betty turns up at her rural school and sets out to punish kids at her discretion. Betty knows what she's doing as she wreaks havoc on the schoolyard: She's a practiced liar who makes friends with kids who need allies. Wolk does a good job depicting Annabelle's first encounter with bullying, which leaves her feeling helpless in the face of abusive (and abused) power. Should she fight, cower or do nothing? Annabelle's dilemma is tough, confusing and real.
Fortunately, Annabelle is brave and clever and has the support of her parents and brothers. Her parents also look out for a veteran drifter who lives in the woods. They are consistently kind to him, even when the drifter becomes the main suspect in Betty's eventual disappearance.
Wolf Hollow is set in 1943 in rural Pennsylvania, so the backdrop to the events unfolding in Annabelle's small community is WWII. Wolk acknowledges the subtle yet inescapable influence of the far-off war by rendering the countryside both peaceful and frightening. Town folk wrestle with suspicions and secrets, as well as tensions between families and neighbors. Wolk creates situations that may be realistic and quite frightening, but they are guaranteed to inspire thought-provoking conversations around your family dinner table.