May 10th, 2017
willowwrite@gmail.com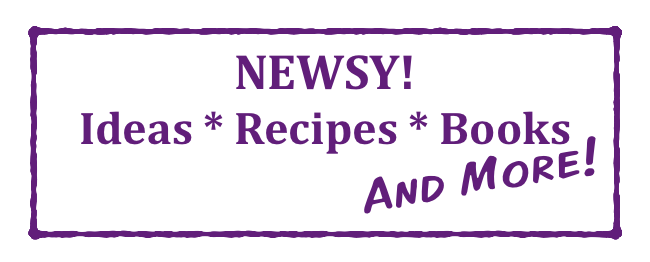 Consider this:
A Consumer (Me!) Reports
A few years ago, I swapped my breakfast cereal for a breakfast smoothie I made with fruit, veggies and homemade almond milk. I needed a blender powerful enough to pulverize nuts into a mushy meal, so I hauled out my decades-old Black and Decker machine. Sadly, it produced a chunky meal that I could barely strain through a rather unfortunately named "nut bag." (Worth noting: The slightly perverse joy of wandering the aisles at Whole Foods saying loudly, "I need a nut bag! Where are the nut bags?")
Next step: I borrowed different blenders from friends and compared their pulverizing prowess. At the end of my product testing (which paled in comparison with my husband's quest for the world's greatest coffee machine), I nutted out (pun intended) on a Blendtec blender. Not only did it have enough horsepower to vaporize almonds, it could make both ice cream and hot soup (the latter out of a small tree, if desired).
I've been using my Blendtec blender several times a week for the past three years, but for the last month or so, I've noticed a funky rotten-food smell in the jar that no amount of scrubbing gets rid of. I called Blendtec's customer service line to see if they could help.
Here's where I say, surprise! This is not a story about blenders or almonds. It's about great customer service, which, as a consumer, I fully support. The friendly Blendtec agent who answered my call confirmed my machine's serial number, informed me I had three years left on an eight-year warranty (who knew?) and told me she'd be sending me a new-and-improved replacement jar pronto.
I was impressed.
I started thinking about other times I've been surprised and delighted by a company's great service. I admit when I hear "lifetime warranty," I take that promise literally. Which explains why I'm dedicated to The North Face, thanks to an experience years ago when my favorite ten-year-old raincoat began absorbing, rather than repelling, water. Following directions on the website, I mailed my jacket – no tags, no receipt, no proof of purchase – to The North Face's warranty department for inspection.
A week later, in the mail, I received a coupon from The North Face. Surprised and delighted, I bought a three-in-one jacket, which I still wear and love today.
More recently, I was on the hunt for large but lightweight backpacks (don't get me started on the hideously heavy packs my kids haul around at school all day). My research led me to Jansport – another company offering a lifetime warranty. After a year of wear and tear, I noticed one of the backpacks had a hole on the bottom panel. I sent it to Jansport for repair but realized it wouldn't be returned until several weeks into the school year. So I shelled out for the same pack on Amazon Prime, knowing if the repaired pack arrived sooner than expected, I could return the new one no problem, thanks to Amazon's awesome customer service.
Lo and behold, the bag was fixed lickety-split – but due to some mix up, Jansport sent the women's version of my son's backpack. I called customer service to explain the situation, including how I'd bought a third pack to bridge the repair gap. Without hesitation, the service agent refunded the cost of the original pack – and told me to keep the women's bag, free of charge. I'm now the proud owner of three Jansport backpacks for the price of two. It's hard to believe I'll ever need another bag in this lifetime, but if I do, you can bet it will be a Jansport.
One more example. At Garibaldi's restaurant in San Francisco last weekend, my risotto came crunchy instead of creamy. It was no big deal (I've spent enough years as a waitress to know It's. Only. Food.), but I asked for the rice to be cooked a little longer. While that happened, the manager stopped by our table to apologize and thank me for alerting the chef to the problem. When my risotto returned, the manager did, too, to make sure it was fine (it was) and to tell me the dish was on the house. I was struck by this generous gesture (see "no big deal" above). The upshot? Any memories of a mediocre meal have been replaced by recollections of remarkable service.
Of course, I could share some of the countless times I've had awful customer service. I could tell you, for instance, how recently I called a Mexican restaurant to place an order for pickup and was yelled at for requesting the salsa on the side. Or I could just mention "United Airlines."
But for today, let's keep things positive. Tell me: Where do you turn for guaranteed service with a smile?
This article appears in Spring St.
---
Cook this:
Green Breakfast Smoothie
Since I mentioned it, yes, of course I'll share my top-secret recipe for a green breakfast smoothie! Two things to note: First, I still make my own almond milk sometimes, but I'm also happy using one from Whole Foods (I find every other unsweetened almond milk way too sweet). Second, these ingredient quantities are estimates, but, generally, I make enough in a batch to store in large Mason jars for three days in the fridge. Just shake the jar to recombine before you drink.
Green Breakfast Smoothie
3 cups unsweetened almond milk (with a little more reserved in case the mixture gets super thick)
½ green apple
2 Tbs almond butter
2-3 Tbs ground flaxmeal
½ banana
1/3 cup frozen pineapple chunks
1/3 cup frozen chopped spinach
Add ingredients to your blender jar in the order given, and then whir until smooth. I usually hit the "smoothie" button twice for a thorough blend. Pour into Mason jars and refrigerate.
Other ingredients to consider: 2 stalks celery, 1/2-inch chunk peeled ginger, fresh mint, juice of one lime and kale or other greens. You can add any berries, too, but remember when you add red (raspberries, strawberries) or blue (blueberries, blackberries) to green, you get brown – definitely not my favorite food color.
---
Watch this:
Jonathan Moore: Dark & Twisted 
Remember way back in November when my dad, Jules, reviewed Jonathan Moore's crime novel, The Poison Artist? (Of course you do. It was issue #25. Ah, memories!) Well, my dad was so taken by Moore's take on crime and punishment in San Francisco (where The Poison Artist unfolds) that he interviewed Mr. Moore in his hometown of Honolulu. The takeaway? An eight-minute minimovie appropriately titled Jonathan Moore: Dark & Twisted.
Before you watch, here's a recap from Moore's number one fan, Jules Older.
By day, he's a Honolulu lawyer, devoted husband, doting father. By dark of night, he's a writer of murder and mayhem, revolting practices and revenge most sweet. He's Jonathan Moore.
I came upon him almost by chance, checking his novel The Poison Artist out of the library, swiftly devouring it, and then reading everything else he's published. I predict Moore is the NBT — the next big thing in crime fiction. I think so highly of him that I interviewed him in Hawaii for a minimovie.
Here's a little more about the author. Jonathan Moore is a Bram Stoker Award-nominated author of dark thrillers. Before graduating from law school in New Orleans, he lived in Taiwan for three years, guided whitewater raft trips on the Rio Grande and worked as an investigator for a criminal defense attorney in Washington, D.C. He has also been an English teacher, a bar owner, counselor at a wilderness camp for juvenile delinquents and textbook writer.
And here's our eight-minute minimovie, Jonathan Moore: Dark & Twisted.