Archive for
May 31st, 2017
willowwrite@gmail.com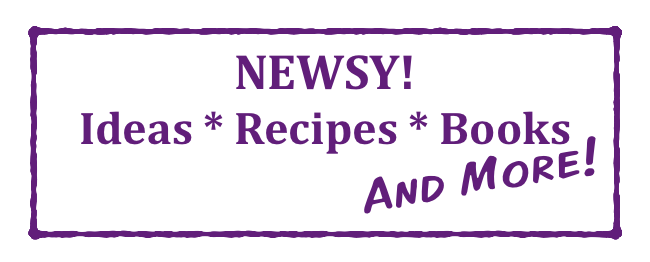 Consider this:
I'm Inspired By An Awesome Octogenarian
When I grow up, I want to be just like my friend Janet.
Janet is 84 years old, which I believe makes her officially grown up.
A few things you should know about Janet: She has more energy than anyone I know. She is more generous with her time than anyone I know. She holds more world records (in swimming) than anyone I know. (Besides her, I know zero). Janet laughs with more gusto – and volume – than anyone I know, too.
My friend Janet is a retired systems engineer and IT specialist who spent most of her career as the only woman in male-dominated industry (she can personally relate to the gender discrimination experienced by the female NASA experts in Hidden Figures). She's an essential member of our annual Thanksgiving gathering who loves turkey drumsticks and cutthroat games of Pictionary (I have evidence that drawing is one of the few things Janet doesn't uh, excel at). When I called her to chat the other day, I caught Janet in the middle of a pedicure.
"I've got a swim meet next weekend," she told me. "I get so embarrassed when I show up with polish on three toes on one foot and two on the other." She laughed, loudly, and I thought, I'll bet it takes a lot more than chipped nail polish to embarrass this gal.
Let's be clear: Janet's upcoming "swim meet" is actually the Senior Olympic Games. She competes in the breaststroke and long distance events including the mile. "I've got a strategy," Janet tells me, trying to stifle a giggle during the ticklish part of the pedicure. "I pick the less popular strokes because I'm swimming against babies. Babies!" Translation: Janet currently competes at the top of 80-84-year-old bracket, so the "babies" might be 83 or 84. In the fall, when she turns 85, she'll be the youngster in the lane, surrounded by 85-89-year-olds. She can't wait.
(By the way, when Janet was 80, her relay team set a new world record, which still stands today. "And I didn't even know I was competitive!")
Janet will be on land, not under water, for her birthday this year, since she'll be in the middle of an action-packed trip to Lithuania, Latvia, Poland, Estonia and St. Petersburg. The overseas adventure means taking a short break from some of her many commitments at home. The residents at a local retirement community, for example, will miss their regular visits with Janet and her Miniature Pinscher, Rosie. Janet trained Rosie (like Freddy before her) to be a therapy dog. "Rosie sits on people's lap and everyone gives her a treat. It doesn't take much for the residents to get excited," she says. (Forgive me for stating the obvious here: Janet is older – in some cases, significantly so – than some of the elderly folks she and Rosie entertain each week.)
Janet also hangs out with members of a very different age group. A trained docent at the Botanical Gardens (and, formerly, at the Academy of Sciences), she leads groups of students, from kindergartners to 5th graders, on guided tours through the gardens talking about flowers, pollination, native plants and more. "I can't keep the names of all the plants straight," Janet confesses, "but I love being out in nature with the kids and seeing worms and squirrels. It's so much fun."
When she's ready to relax, Janet curls up on the couch with Rosie and knits. Perhaps you're picturing a hat for a toddler or maybe a pretty scarf for a friend. Think again. Janet knits spectacular jackets, coats and sweaters that would take most of us forever to create. The pussycat hats I'm proud to make at a rate of one every two weeks? Janet could crank one out in two hours flat. Her latest creation is a full-size blanket for a friend's daughter to take to college.
When she knits, Janet usually watches the news. She tells me the abuse of power that's happening scares and saddens her. ("I get into bed at night feeling very depressed," she admits.) I get the feeling wielding two semi-sharp needles as she catches up on the day's events is more than a little therapeutic.
Janet's pedicure is nearly dry. Before she leaves to take Rosie to the dog park, I ask if she has a motto or a mantra to share. "I guess my motto is to just get up and go each morning," she says without hesitation. "You know, I don't have a lot of money to give, but I have the energy and the time to donate to welfare of others. I feel blessed. A lot of my friends are falling apart, but when I look in the mirror, I don't see an old lady. Sure, I've got a few aches and pains, but if I want to go somewhere or try something new, I don't let anything get in my way."
She sure doesn't. Which is just one of many reasons I hope that one day, I'll grow up and be just like Janet.
---
Cook this:
Eat Clean Vinaigrette
A few years ago, I did something I've never done before: I watched what I ate. I dedicated two weeks to eating "clean," which included cutting out dairy, sugar, gluten, soy, alcohol and a variety of other things. (One of the lasting results of that dietary experiment was my now-daily breakfast smoothie).
My inspiration for this food challenge was my friend Eris Cushner. Eris is a certified nutrition consultant and cofounder of Eat Clean Marin, which offers personalized nutrition and lifestyle programs to help clients "reset" their relationship with food. Eris believes in the power of nutrient-dense whole foods for bolstering total wellness. Her commitment to, and passion for, healthful eating was tested a few years back when her then-six-year-old daughter was diagnosed with cancer (said daughter is now an awesome 8th grader).
You can find out more about Eris' nutrition services here. In the meantime, check out her recipe for a homemade salad dressing packed with immune-boosting, digestion-friendly properties. In Eris' family, it's a go-to favorite.
Eat Clean Vinaigrette
1-2 tablespoons Dijon mustard
¼ cup raw apple cider vinegar
2 tablespoons fresh lemon juice
1 clove of garlic
1 tablespoon raw honey
1 cup extra-virgin olive oil
Sea salt and pepper, to taste
Combine all ingredients in a glass Mason jar, then seal the lid and shake until the honey dissolves and the ingredients are well combined. Adjust flavor to taste, if necessary. For best flavor, allow the dressing to marinate for at least 30 minutes before serving over your favorite greens. Store leftovers in the fridge for up to a week and shake well before serving each time. Option: Blend the dressing to make it more creamy.
Tip:  Take dressing out of fridge 1/2 hour before serving or place jar in a bowl of warm water as ingredients tend to congeal when refrigerated.  Shake before using.
---
Read this:
Chemistry by Weike Wang
I've been on a frustrating reading jag lately, starting and abandoning at least six books in a row. Not to say any of them are "bad." It's just that none has been what I've been in the mood to read. Just as I was about to turn to a tried-and-true favorite – maybe a little Jane Austen, some Steinbeck or just about anything by Anne Patchett – I picked up Chemistry by Weike Wang. I liked it. In fact, I liked it so much I raced through it in a weekend. I enjoyed spending a few hours with an emotionally complex protagonist with a wry, dry sense of humor, a deep knowledge of science – and a rather silly dog.
Chemistry follows an unnamed Asian narrator, a young woman slogging miserably through her Ph.D. in chemistry. Although her traditional Chinese parents are putting intense pressure on her to finish her degree and therefore "succeed," the narrator struggles in the lab. In fact, her issues are less about chemistry experiments and much more about a burgeoning existential crisis. Sure, the narrator is questioning her desire and ability to meet academic expectations. More complicated, however, is her utter confusion and conflict in the face of a marriage proposal by a man who is, at least in theory, her perfect match. To figure out what she thinks, feels and truly believes, the narrator quits both her life in the lab and her life with her lover. Tossing aside scientific theorems, the narrator begins a painful search for honest insight and understanding about her childhood, her parents and her own values as an adult. Fundamentally, this quest is a journey to replace hypotheses and conjecture with facts that are unquestionably true to the narrator herself.
A quick, unrelated aside: Bay Area peeps, this weekend is the Bay Area Book Festival in Berkeley. The two-day program features interviews, presentations, panel discussions and readings by 200 authors on topics ranging from how to publish your first book and the intersection of writing and activism to diversity in children's literature and a showcase of emerging writers. All details here.
May 24th, 2017
willowwrite@gmail.com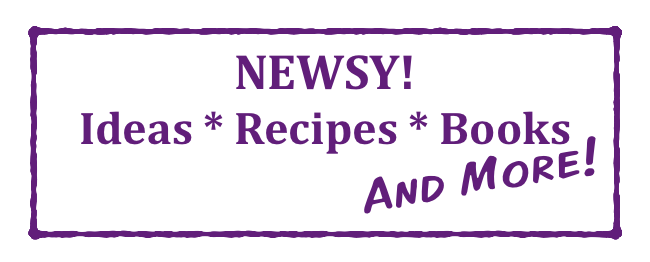 Consider this:
It's My Husband's Time Warp. I Just Live In It.
Father's Day is coming up, and I've already picked the perfect present for my sweetie. I'm confident he'll like it because a) after twenty years together, I know him pretty darn well and b) throughout the year, I pay attention to what catches his eye or piques his interest. That means when it's G-Day (Gift Day), I can generally find something that feels personal and meaningful. That's what good gift giving is all about, right?
Of course right. Which is why I've spent two decades trying to solve this riddle: Why is it that my smart, creative, loving husband has absolutely no clue what to get me on national public holidays and other occasions when gifts are highly recommended, if not mandatory? Together we've celebrated twenty birthdays, anniversaries, Christmases and Hanukkahs, not to mention fourteen Mother's Days. Together we've traveled across datelines, moved multiple times, learned to tango, raised two boys (an ongoing project, to be sure) and adopted a dog, a cat and countless fish. Yet even a quick look at my mate's gift-giving history confirms he has me confused with someone else. An office manager, perhaps. Someone he dated in college, maybe. Or even a total stranger. Consider the following evidence:
Christmas 1999. We spend our first Christmas together in snowy Vermont. The magic of our new love dances in the crisp air like so many perfect snowflakes. I unwrap my gift and find … a sickeningly sweet scented candle. Which inspires this important policy change, effective immediately: Gifts deemed appropriate for one's administrative assistant are strictly prohibited.
Christmas 2009. A full decade into my "low expectations" approach to the holidays, I strive for both maturity and fiscal responsibility. Yes, I tell my main man, the snow boots I already bought for myself online is all I want for Christmas this year, really. Two days before Santa is due, I wrap and label a growing pile of presents for everyone except me. I start to cry (so much for maturity). The love of my life understands this subtle hint.
On Christmas morning, my name is on a large box decorated with a bright red ribbon. My beloved grins as I reach into the box and feel something squishy under a layer of plastic. What could it be? I pull out something soft and dense, peel back the plastic wrap and discover … a faux fur coat. To be precise, it's a heavy, dark brown curtain of ersatz sable that would look great on Tony Soprano. Not even Carmella could rock this look. Want to know how often I wear brown? Exactly as often as I wear fur. N.E.V.E.R. (Luckily, even the extra-small coat is way too big, so I have a valid reason for saying thanks, babe, but no thanks. Whew.)
Mother's Day, 2017. Which brings us to the present (pun intended). This Mother's Day, I receive handwritten cards from the kids and a box of See's Candies. Yummy! Did you pick the chocolates yourself, I ask my love, as I peek inside the distinctive black-and-white box. (I always handpick for my dark-chocolate-craving consort.) No? How come? I inquire as I decide which sweet treat to sample first.
That's when I learn these particular chocolates have been stashed in the back of our cupboard since December. My Chief Romance Officer had bought several pre-packed boxes on a special holiday discount at work. In other words, my Mother's Day gift was leftovers. Adding insult to injury? I bite into a six-month-old chocolate and get a mouthful of marzipan. Which I hate. Happy Mother's Day, y'all.
Okay, enough complaining. I've actually got some good news to share. I've finally figured out why the whole gift-giving thing is so darn difficult for my spouse. If your sweetie is similarly challenged, I think you'll appreciate my discovery.
I believe my number one squeeze lives in a Time Warp. In this parallel universe, time simply does not behave the way it does in, say, my life. Or yours. My darling exists in a World Without Warnings, where upcoming annual events like a birthday or Valentine's Day appear as dramatically and unexpectedly as sudden turbulence on a smooth flight. One day, my significant other is innocently going about his business on a regular old weekday. The next day, out of nowhere, BAM. Another Gift Day is here.
Of course, it's not his fault. How could my honey possibly know it's almost my birthday again? What on earth could clue him in that Christmas Eve is creeping our way – and the day after will be Christmas? What harbinger of Hanukkah could help him prepare for a holiday that starts on a different day every year?
Nothing, that's what. I'm pretty sure my soul-mate (and, perhaps, yours) uses a very special calendar with every single day simply marked, Today. Nothing comes before Today. Nothing follows Today. It's all just Today. Which is fine, until one of those pesky present-giving days pops up. Then those calendar squares surely read, Oh Crap! It's TODAY!
My Time Warp theory makes a lot of sense, but it doesn't do a thing to cheer me up. We've got a noteworthy anniversary coming up this summer, and in a few short years, I'll be face to face with a significant birthday. For the record, let me say this: Babe, let's not do the Time Warp again.
How about a tango?
---
Cook this:
Chocolate Truffle Cake
Here's an easy recipe for an RQ (Restaurant Quality) dessert you can whip up in just a few minutes. Chocolate lovers, rejoice!
Chocolate Truffle Cake
Preheat oven to 425 degrees Fahrenheit.
2 cups semi-sweet chocolate chips
1/2 cup butter
1 1/2 tsp unbleached flour
1 1/2 tsp sugar
1 tsp hot water
4 eggs separated
Melt chocolate chips and butter in double boiler. Remove from heat, stir in flour, sugar and water.
Cool slightly. Meanwhile, beat egg whites until stiff. Then beat egg yolks one at a time and stir into the cooled chocolate mixture. Fold in egg whites and gently mix until thoroughly combined.
Pour into 9-inch pie plate. Bake for 15 minutes.
Chill before slicing. Dust with powdered sugar and serve with fresh whipped cream and raspberries.
---
Read this:
Young Jane Young by Gabrielle Zevin (a Leigh Ann T. review)
Gabrielle Zevin's new book, Young Jane Young (out August 2017) opens by introducing Jane's mother Rachel, a Jewish mom who is just about to discover her daughter has a secret that, once revealed, will usher in a sudden, unwanted and relentless brutal fame. Aviva (Jane's given name, before she has to change it for her own protection) is an unpaid intern for a Florida Congressman, who is a family friend. Jane engages in an affair with the man – and then blogs about it. The blog is anonymous but, as everyone has learned from the last twenty years, nothing is truly anonymous and Internet privacy is a fairy tale.
Aviva is smart but painfully naïve. For example, she writes her first blog entry and then goes to sleep hoping to wake up to 100,000 hits, not comprehending what the judgment or damage 100,000 strangers might inflict. She has one friend, a sweet, honest, invisible boy (and fellow intern) who can't compete with the shiny married Congressman. Zevin expertly crafts Aviva's mother Rachel and her machinations with hilarity and insight. The reader gets brief glimpses of Aviva's dad, as well as other precarious neighborhood relationships and her mom's best buddy, Roz. But this book had me at Rachel.
Then I met Ruby, Jane/Aviva's daughter. Picture a combination of Little Miss Sunshine and Harriet the Spy. A little tubby and a little too smart, openhearted Ruby is her mom's assistant. She proudly wields an American Express business card attached to her mom's event planning business in Maine. A lonely child, Ruby strikes up a very personal pen pal relationship via a class assignment, a fourth-grade-style Where'd You Go Bernadette. Suffice it to say, the main characters all run into each other again. Although some characters and situations are two-dimensional, Zevin resists hammering home any morality lessons or tying things up too neatly. Young Jane Young reads like a satisfying romp with important footnotes. Despite being social media mavens, the young are still achingly young at heart (and in mind). Infidelity can be a sneaky business. Society will likely punish a woman first and a man, possibly not at all. Above all, second chances are possible.