April 19th, 2017
willowwrite@gmail.com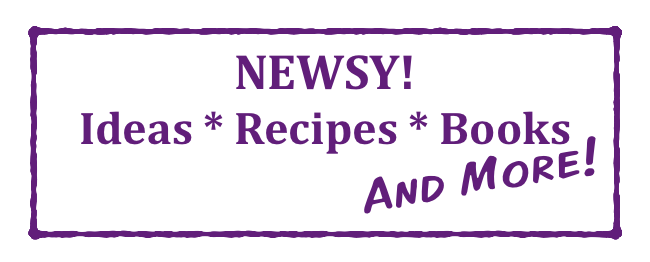 Consider this:
We're Watching a New Family Show – But Please Don't Mention It
We caught an early morning flight last week for our spring break escape. As we lifted off from foggy San Francisco and headed to balmy Waikiki, I pulled out my New York Times (the smudgy paper version) and experienced that slightly smug feeling that comes from nobly educating myself about world affairs while everyone else vegges out on reruns of The Big Bang Theory and GoPro videos, courtesy of the in-flight entertainment system.
But a girl (at least, this one) can only read the news for so long these days without suffering intense feelings of fear, worry, anxiety, frustration and outrage – and this was before the United Airlines video went viral. Eventually, I touched the screen on the seatback in front of me. What to watch?
One of my options was Jane the Virgin. I recognized the name, but that was about it. Truth is, I don't watch much television. The list of all the great shows I haven't yet seen includes Breaking Bad, Orange Is the New Black, Game of Thrones, Homeland, The Americans and that one with Kevin Spacey and Robin Wright Penn. My network-channel viewing is limited to The Goldbergs and Modern Family. For one hour each week, our family gathers around the television to enjoy these two shows on the same screen at the same time. You know, just like in the good ol' days.
I selected the first 42-minute episode of Jane. For those of you who haven't seen it (don't worry, I won't give anything away), the show follows a 23-year-old virgin in Miami who is mistakenly inseminated during a routine gynecological check-up and winds up pregnant. The colorful cast of characters includes Jane's mom and her abuela, Jane's boyfriend, the sperm donor, his wife and his extended family.
Exactly 42 minutes and one second later, I clicked on episode two. Forty-one minutes and 43 seconds later, I started episode three (I realized that by skipping the credits, I'd get to the next episode that much faster.)
Oh boy. I was hooked.
By the time we landed in Honolulu, I'd seen five episodes of Jane the Virgin. The show is funny, smart, original and totally self aware (one might call it a "meta" television experience), which makes it all the funnier, smarter and more original. Jane is complex, believable and downright adorable. (She also wears fun, flirty, colorful sundresses that make me want to move to Miami immediately.) But lest you think it gets heavy-handed or preachy as the characters navigate Jane's unexpected pregnancy, it never does. In fact, like the soap-opera-style telenovelas it references throughout, Jane is full of passion, drama and plot twists. In fact, the plot twists have plot twists, the secret lovers have secret lovers and the murder victims just won't stay dead. It's fabulously over the top, with an unnamed, invisible narrator constantly breaking the fourth wall by talking directly to us, the viewers.
I didn't watch Jane while we were away, but I didn't stop thinking about it, either. (However, Son One managed to watch – I'm not kidding you – the first 30 episodes on Netflix. Ah, teens.) By the time we returned to the airport a week later, we were all eager for show time. We didn't even wait for lift off before tuning in to Jane.
Now that we're home, we're facing an extremely First World, 21st-century dilemma. Clearly, we've found a show we're all super excited to watch. But since we're each on a different episode filled with jaw-dropping surprises, we can't say a word about it. As a result, we're watching in four different rooms on four different screens. I'm holed up in my bedroom, watching on the iPad. Son One is on his computer in his room. Son Two prefers his phone, while my hubby has staked out the living room and is watching Jane on TV. While we all really like the idea of having a shared viewing experience – same show, same screen, same time – no one is willing to wait for the others to catch up.
Oh well.
At some point, I guess we'll all finish the third season of Jane the Virgin, and then we'll be able to talk about the totally unexpected twists and turns of the show (if I can still remember them).
On the other hand, I've got a 13-hour flight to New Zealand in my not-too-distant future. Maybe that's the perfect time to start watching Breaking Bad.
P.S. At one point, things got personal for Jane and me. I used to work at BabyCenter.com with an intrepid team of editors (gals, you know who you are). Together we wrote all the "Your Baby This Week" emails letting expectant parents know their baby is as big as a banana or is now growing eyelashes. About halfway through episode eleven (28:45 minutes in, to be precise), Jane quotes one such email directly: "According to BabyCenter, [the baby] is now an apple rounding the corner to an avocado." BabyCenter peeps, who remembers writing that awesome line?
---
Cook this:
Beef Tacos
In case it's Taco Thursday tonight at your house, here's my go-to recipe for a meaty filling. Why not cook up a batch of Cuban black beans to go with it?
Beef Tacos (adapted from the Joy of Cooking)
1 lb ground beef
2 Tbs vegetable oil
¾ cup chopped onion
1-3 cloves garlic, minced
1 Tbs chili powder
2 tsp ground cumin
2 tsp ground coriander
1 can tomato sauce
1 tsp sugar
2 Tbs red wine
Salt to taste
Heat oil in a skillet over medium heat and add onion, sautéing until soft (about 5 minutes). Turn up heat to medium-high and add beef. Break it up with a wooden spoon and cook until no longer pink (about 3 minutes). Stir in garlic, chili, cumin, coriander and salt. Cook, stirring, for 30 seconds. Then add tomato sauce, sugar and wine and continue cooking, stirring occasionally, over low heat for 10-30 minutes (the longer you cook it, the more flavorful it will be).
Serve with your favorite taco shells and other tasty fillings.
---
Read this:
Born a Crime by Trevor Noah
You're probably familiar with Trevor Noah, who replaced Jon Stewart as host of The Daily Show. If you're not, I recommend watching – or, more to the point, listening – to a clip or two of Noah before reading his memoir about growing up in South Africa during apartheid. Why? Because his voice – the way he shapes his words, shifts between accents and languages and carries a sentence – is practically a character in its own right in this book. In fact, Noah's linguistic ability (he speaks multiple languages, including some rarely-spoken African dialects) shapes his life almost as much as his experience growing up half black, half white in a racially divided country.
The son of a black woman and a white man, Noah's very existence is incontrovertible evidence of the crime his parents committed against apartheid law. No matter where he went, he was simultaneously the wrong shade of pale and the wrong shade of dark. His ability to speak English, Xhosa, Zulu and Afrikaans (to name a few of the languages in which he's fluent) further cemented his status as an outsider. Ironically, his linguistic skills meant he could cross racial and class lines (at school, for example) by speaking the language of each of the distinct, segregated social groups around him. Yet it also left Noah moored in the middle, an outsider who would never belong to, or be accepted by, any particular group.
In Born a Crime, you'll learn that Trevor Noah was raised by a single mother, a fiercely religious, stubborn and determined woman. He cut his business chops burning and selling pirated CDs and DJ-ing street parties. He spent time in jail, an option he preferred over telling his mom and his terribly abusive stepfather that he'd been busted for "borrowing" an unregistered car. The same stepfather beat up Noah – and nearly killed his mom.
Considering his tough, sometimes traumatic background, it's pretty remarkable that Noah is now the globally recognized host of an American comedy show. On the other hand, I've heard comedians usually mine their humor from very dark personal shadows. In that case, it makes sense that Trevor Noah has turned his own darkness into a very bright spotlight.