March 9th, 2017
willowwrite@gmail.com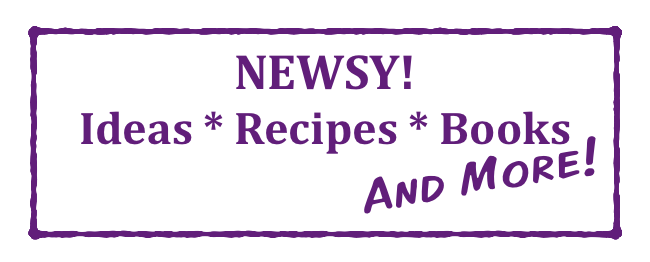 Consider this:
Immigrants I Love
My father-in-law, Julian, is an endocrinologist who ran his own practice for 40 years. Now 85, he still attends yearly conferences and reads all the current medical journals. At an age when most men have long since traded their daily grind for a relaxing retirement, Julian commutes an hour each way to his part-time job as a doctor at a New York state prison. 
My mother-in-law, Sima, ran the family's private practice. She managed everything from accounting and billing to maintenance and supplies. Sima's motto in life is simple: Know how to do everything. Then, you can decide which things you don't want to do. Guided by this adage, 75-year-old Sima replaces rotten shingles, fixes faulty wiring, lays new linoleum and cooks every meal from scratch.
My in-laws live just outside of Manhattan, in the same house where they raised two boys (one of whom is my husband). Julian, an accomplished musician who speaks eight languages, plays jazz piano in the living room on his beloved baby grand. Both my in-laws are voracious readers, opting for dense, complicated books about history, politics and science, with an occasional mystery thrown in for good measure. They have traveled the world, visiting cathedrals and museums as enthusiastically as they've explored the Amazon and the Alps (all of them). They could teach seminars about art and art history. They are crossword-puzzle whizzes.
Julian and Sima visited us a few weeks ago. They defrosted from their New York winter, basking in my sun-soaked backyard as it dried out from the recent rain. We had a few things planned for the weekend – maybe visit a gallery, see a play, go out for dinner. I quickly realized that what my in-laws really wanted was to feel the California sun caress their skin while we read, talked, ate and tackled a crossword puzzle or two. (Along the way, Sima also repaired the upholstery on a chair that had burst a seam more than two years ago. She pulled homemade butter cookies from her suitcase. And she folded my unwieldy King-sized fitted sheet into an impossibly smooth rectangle with precise ninety-degree corners.)
Julian and Sima are Jewish immigrants from Romania and Poland. They survived – barely – the horrors of World War II and have both known far too much discrimination, tragedy and loss. In 1962, they left their families in Israel and Europe and made the long trip to the United States. They had no idea what adventures, challenges, setbacks and successes lay ahead. Over time, they built a business – and a life – from scratch, and taught their sons to value hard work, education, determination, family and freedom.
Fifty-five years later, during our last dinner together before my in-laws headed home to ice and snow, we sat around the table and told jokes. Three generations of us, spanning from 1931 to 2004, laughed at jokes that were variously dumb, rude and genuinely funny. (I told the only one I ever remember: What did the blonde say when she found out she was pregnant? I hope it's mine!) As we giggled and groaned, it struck me that a lot of our laughter stemmed simply from the joy of sharing a meal, and this precious time, all of us, together.
And I thought, I'm just so grateful they were able to make the trip.
---
Cook this:
Quick and Easy Thai Coconut Soup (Tom Kha Gai)
Years ago, I found a recipe for tom kha gai in Cook's Illustrated magazine. I remember spending a long time gathering the ingredients and following lots of complicated directions before ending up with a soup we declared "RQ" (Restaurant Quality). Next time around, I modified the recipe to make it simpler, but just as good. Here's my version of Thai Coconut Soup (which I have simmering on the stove right now!).
Thai Coconut Soup (Willow's version)
3 stalks fresh lemongrass, washed, outside layer removed and cut into thirds. Tip: Gently "bruise" the lemongrass with a meat tenderizer (or rolling pin) to help release the flavor.
1 1-inch piece of ginger, peeled and cut into quarters (leave the pieces big for easy removal later)
3-4 kaffir lime leaves (If you're a neighbor, come on by. I've got plenty in my backyard!)
3-4 cloves garlic, minced
2 cans coconut milk
4 cups chicken broth
1 block of firm organic tofu (or, if you prefer, rotisserie or poached chicken)
3 cremini mushrooms, thinly sliced
Other thinly sliced or chopped veggies of your choice: broccoli, red pepper, kale or carrots
3 generous teaspoons of red Thai curry paste (available in most grocery stores)
1 teaspoon fish sauce (optional)
1 lime, juiced
Salt to taste
Sauté lemongrass, ginger and kaffir lime leaves in olive oil over medium heat until nice and fragrant, about 7-10 minutes. Add minced garlic and sauté for about three minutes more, turning down the heat if needed and stirring to avoid burning or browning. Add broth, coconut milk, Thai curry paste and fish sauce. Bring to a boil and then simmer for about 20 minutes. Add tofu or cooked chicken and veggies (if using kale, add that in the last 10 minutes of cooking). Simmer for another 20 minutes or so. Before serving, add lime juice and salt (as needed).
Note: Don't eat the lemongrass, kaffir lime leaves or chunks of ginger! Either remove them all from the pot before serving or scoop them out of the individual bowls.
---
Read this:
I'm Still Here (Je Suis La) by Clelie Avit
I'm Still Here weaves together two tragic tales unfolding simultaneously in the same hospital. In one room lies Elsa, an outdoor adventurer trapped in a deep coma after surviving an avalanche on a glacier. In another room, Sylvain recovers from a car accident that took the lives of two innocent girls, which he caused by driving drunk. Sylvain's brother, Thibault, is furious at his sibling and can hardly stand to be in the same room with him. During one hospital visit, Thibault flees from Sylvain's room and stumbles into Elsa's. Thus begins a quiet, intense relationship between a sad but hopeful man and a silent, unmoving woman who seems completely shut off from her surroundings.
In fact, Elsa is very much aware of what's going on, although she's unable to communicate her awareness in any way. In her chapters, which alternate with Thibault's own first-person narrative, Elsa channels her vivid imagination and keen sense of hearing to develop a deep connection with the stranger who keeps showing up in her room. For his part, Thibault finds solace, and escape from his demons, by visiting with Elsa. In many ways, both characters fuel their burgeoning relationship with their powerful imaginations. After all, Elsa can only fantasize about a man she can't even open her eyes to see, while Thibault falls, slowly but surely, for a woman he's never even spoken to. I admit feeling uncomfortable when Thibault kisses the comatose Elsa – talk about lack of consent – but, as the novel progresses, both characters gain genuine strength, support and comfort from their strange relationship.
I'm Still Here is translated from French, which sometimes leads to slightly unusual phrasing. Although it's not impossible to guess how the book ends (I suggest you don't try!), I was intrigued and compelled by this odd, unfolding love story.