February 17th, 2017
willowwrite@gmail.com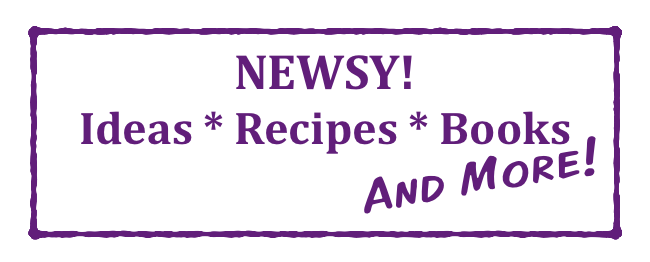 Consider this:
Ab Fab? Try Ab Flab
The world is in turmoil. It's the perfect time to write an open letter to my tummy.
Why, hello, Belly Fat.
I haven't seen you 'round these parts lately. My, you're soft and jiggly. Where ever did you come from?
Hold on. I do remember you. You hung around for a good long time after I gave birth, especially the second time. Eventually, though, you kind of disappeared. In fact, I was confident I'd seen just about the last of you. I was pretty determined to keep you at bay, so I was diligent about doing crunches and lifts at the gym.
But now you're back, and how. I suppose I haven't been particularly focused on you lately. Aside from raising kids and meeting deadlines and walking the dog in the rain, the election really knocked me for a loop. Since chocolate has been clinically approved as an antidote for depression (No? Well, it should be), and since my gym has the TV permanently tuned to breaking political news, you can't blame me for hunkering down on my couch instead of building my wall (abdominally speaking) against you. Things have gotten a bit loose (literally) in that department. I guess oversight just isn't what it used to be.
Plus, I'm married. Hubby and I are closing in on 18 years of matrimony. What do you mean, so what? After nearly two decades together, he doesn't care much about you, Belly Fat. As far as he's concerned, you can come and go as you please. (In case you're listening, I prefer you go.) Frankly, he and I both know that in the scheme of things, you're extremely unimportant.
Still, I can't help but notice you've become awfully, well, intrusive. Seems you can't help but remind me – smugly, I dare say – my favorite jeans may feel a tad too snug, a hair too tight after sitting down for more than, say, six minutes.
Fine. I'll wear a tunic.
Belly Fat, I can't help but think there's something deliberate in the timing of your reappearance. We both know it's no coincidence you've settled in for a good long stay – if I was a betting woman, I'd say you've taken up permanent residence – just a few weeks shy of my next birthday.
(Which one, you ask? My 40th. Yes, again.)
It must be a sign of maturity that I'm starting to accept that whatever I do, wherever I go, from now on you'll be along for the ride. We pick our battles, right? (Did you really just mutter something about Battle of the Bulge? Please.)
One thing's for certain. I'm going to celebrate my next birthday in style. I'll be with the friends and family I love, and I'm certain they won't mind (or even notice) if I want – okay, if I need – to let it all hang out. In fact, only one thing is really bothering me: Belly Fat, your invitation to my party does not include a plus one. What's your insufferable friend Saggy Butt doing here?
You can find this essay on Spring St.
---
Cook this:
Meyer Lemon Limonana
I am obsessed with Meyer lemons, as my generous neighbors with mature citrus trees can attest. While I wait for my little trees to grow, I'll rely on other people's sweet lemons to flavor my black tea, salad dressings and marinades. Right now I'm excited to try this new recipe for limonana, a mint lemonade that happens to be the national drink of Israel. This version of the refreshing drink comes from Mad About Meyer Lemons.
***
Meyer Lemon Limonana
1 cup Meyer lemon juice
½ cup fresh mint, leaves torn
1 cup water
¼ cup sugar
2 cups ice cubes
Add all ingredients in a blender and whizz until ice is well crushed. Pour into tall glasses and top with mint sprigs.
---
Read this:
The Marriage of Opposites by Alice Hoffman
I don't know how my incredibly well-read friend Leigh Ann manages to find to time to read and review so many books for Newsy!, but I'm sure glad she does. Thanks for this week's recommendation!
***
I was hesitant to read The Marriage of Opposites by Alice Hoffman for two reasons: First, I hadn't read Hoffman since her Practical Magic days, and I still can't get the movie version with Nicole Kidman and Sandra Bullock out of my head. Second, I wasn't very excited to read about island life in the 19th century because not much ended well for women back then, especially for those with the audacity to think for themselves.
But I did read it, and I was carried away by turquoise water and lime-green birds, by the rustle of a rich man's stiff coat and the freedom of a woman's simple white shift. And finally, by a tiny island's stifling vulnerability to pirates and hurricanes, to colonialism and the whims of cultures 2,000 miles away. How could any woman stand tall amid that, especially in the face of daily violence on her own street?
Rachael grows up on St. Thomas, the daughter of a respected Jewish merchant, who, rather radically, educates his daughter in business. It helps that Rachael is headstrong (if she were a teenager, she would be the one stealing her parents' car) and brilliant. She is clear-eyed about her small world and sees her future in France, with her best friend Jestine. Rachael and Jestine are spiritual sisters, but Jestine is more pragmatic about her lot in life (her backstory is slavery). As Rachael grows older, the island is tested by pounding weather, new governments and changing business interests. Rachael marries, then marries again. This second marriage sets off a chain of events that ripples across the ocean. As a result, Rachael leaves her mark on the world without leaving the main street of St. Thomas for close to 40 years.
I suppose these historical fiction books are a lazy person's way of learning history, kind of like stumbling through a back door and discovering a cool party inside. I'm ok with that. Hoffman weaves in fascinating factual tidbits about, for instance, the Danish government's changes to the islands and the Jewish population there. She frames her story well.
But it's not all about Rachael and her struggles. Rachael and her second husband have many children but their son makes a true impact, for himself and for his family, by bringing the vivid St. Thomas palate to the international art world. His name? Camille Pissarro. His story, beginning with his tumultuous relationship with his mother, is absorbing and will have you reaching for the nearest art coffee table book. Now when was the last time you were inspired to do that?