February 1st, 2017
willowwrite@gmail.com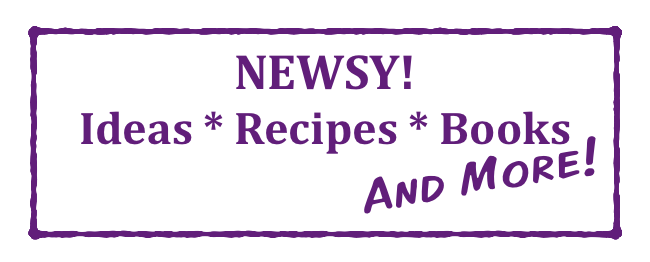 Consider this:
Sharing Sound Advice From A Teenage Activist
Every summer, my family and I visit relatives in Rutland, Vermont. Located near the center of the Green Mountain State, Rutland has roughly the same population as my home town of Mill Valley, with about the same number of public schools. Now Rutland has something Mill Valley doesn't: Syrian refugees. Nine, to be precise; five children and four adults.
Maybe you've heard of Rutland. The town has received national media attention due to its hotly debated effort to welcome a total of 100 Syrian refugees. My own interest in this story shifted from political to personal last summer, thanks to a teenager: my cousin's daughter, Victoria. That August, we had a family gathering on a hot, humid day around a cool, inviting pool. Despite the promise of sweet watermelon and cold ice cream, then-16-year-old Victoria left the party to attend a municipal meeting where townspeople were voicing opinions and casting votes on the contentious topic.
I was moved and heartened by Victoria's teenage compassion, commitment and activism. When I heard about the executive order banning refugees from Syria and other countries, my thoughts went immediately to Rutland – and to Victoria. I emailed her: Can we chat? An hour later, we were on the phone. She sounded heartbroken by the turn of events.
Here's some of our conversation – and a few things we might all learn from a high school junior who's turning anguish into action, keeping conversations civil and staying committed to a cause.
Me: How did you get involved in refugee resettlement effort?
Victoria: I take an online Global Citizenship class at school (Rutland High School). Last April, we learned Rutland would be accepting Syrian refugees. I was so excited that our little town was going to be helping real people in real ways, right now. I was really moved that our community cared so much about these families. I've been devoted to the cause ever since.
Me: Rutland has been pretty divided over the resettlement issue. What's it been like to be an outspoken supporter?
V: It's hard to go to local meetings and hear people from the community saying negative or hateful things. At school, there are some strongly conservative, anti-immigrant students. We've shared some pretty dark looks, but I'd say we have a quiet understanding that we don't communicate about politics, ever. That being said, I wear a safety pin and a "Rutland Welcomes" pin to show my support of the refugees.
Me: A lot of people say they feel paralyzed and overwhelmed right now. Advice?
V: Three things help me. First, find someone you can talk with openly and honestly. Having a role model, like my Global Citizenship teacher, helps.
Second, keep updated on the news but not just from media that reflects your point of view. Find out what other people feel and understand what's motivating them.
Third, focus on issues close to home. Rutland is a small town, but we've made national news by trying to make a difference for people half a world away.
Me: What's next for you?
V: I'm helping to raise money for school supplies for the Syrian kids. You know, a lot of young people care about what's happening in the world right now. We'll be voting in the next election, but we want our voices to be heard long before then.
Victoria, thank you. Talking to you has made me feel better already.
---
Cook this:
Quick Sour Cream Coffee Cake
This is one of my favorite recipes from The Joy Of Cooking. Try it. You'll like it.
***
Have all ingredients at room temperature. Preheat oven to 350 degrees Fahrenheit. Grease a 9-inch square baking pan.
Whisk together thoroughly:
1 ½ cups all-purpose flour
1 cup sugar
2 tsp baking powder
½ tsp baking soda
¼ tsp salt
Beat well in a large bowl:
1 cup sour cream
2 large eggs
Add the dry ingredients and beat until just smooth. Over-beating may toughen the cake. Spread in the greased pan. Sprinkle with streusel:
Combine:
1/3 cup sugar
2 Tbs all-purpose flour
2 Tbs unsalted butter
Blend these ingredients until crumbly.
Add:
½ tsp ground cinnamon
Sprinkle over cake, and then bake about 25 minutes, until a toothpick comes out clean. Cool on a rack.
---
Read this:
The Yid by Paul Goldberg
This just in from one of Newsy!'s favorite book reviewers, Jules Older, a.k.a., Dad. Enjoy!
***
It's a rare day when I call a novel a "must read." It's even rarer when that applies to a first novel. But I'm making a big exception for Paul Goldberg's The Yid. It breaks through on so many scores — sheer brilliance, unbridled audacity, low wit, dramatic action and, I'm afraid, a chilling relevance to the world we're currently living in.
Most of the action takes place in and around Moscow in the winter of 1953. Stalin rules with an iron fist propelled by a paranoid brain. He is so ruthless his madness inspires not rebellion but terrified obedience. Either suffer in abject silence or face certain betrayal and death. Almost everyone chooses obedience and silence.
Almost.
A committed communist actor, about to be sent to his death for no more reason than he's a Jew, takes another route. So does his friend, a Black American who came to the USSR to escape racism in the USA. So does a Russian destined to disappear and die at the hands of the state for the crime of being a Jewish doctor.
Others, too, join their rebellious crew. Together they hatch an unthinkable plot. The whole time, in the midst of their plotting and planning, they insult each other with Yiddish curses, in ageist, racist, ethnic, politically incorrect slurs. They know their lines; it's a shtick they've been perfecting for years.
The Yid is brilliant, chilling, exhilarating, laugh-inducing, possibility-opening. It's the best book I've read this year, the best first novel I've read maybe ever. And I dearly hope it's not a primer on iniquities to come.