January 25th, 2017
willowwrite@gmail.com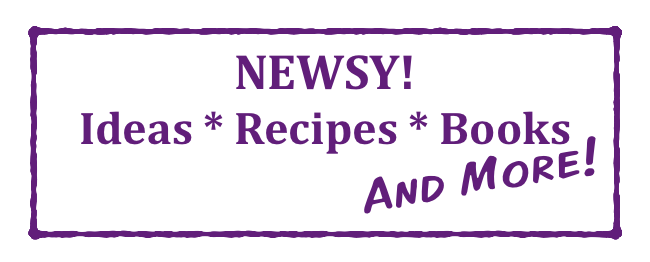 Consider this:
Boob Job
The Girls and I want to share a few thoughts about mammograms
The friendly reminder from my doctor's office came by email: Time to schedule your mammogram!
You know the belief that women are biologically programmed to forget the pain of childbirth so they'll reproduce again? I think the same rule applies to mammograms. Thanks to this week's appointment, the memories all came rushing back. 
First, there's the gown. For obvious reasons, it has to open in the front. My faded green smock had multiple pairs of strings, all of which I diligently tied in order to get from the changing room to the mammography room without flashing anyone. I succeeded, but barely. Let us pause to acknowledge the feat of engineering behind a thigh-length gown with numerous ties that covers, essentially, nothing.
Once in the room, a friendly technologist I'll call Tina pointed to the chair where I could stash my purse and my clothes. Naturally, as I leaned over to put down my things, the gown opened wide. Hello, world!, announced my friendly girls. We're here!
Tina led me to a tall X-ray machine with an arm that extended straight out from the middle. At the end of the arm were two trays, one directly above the other. Tina pushed a button and the trays separated. "Get right up against the machine," she said. "I should warn you," she added, "everything in here is freezing."
She wasn't kidding. As I cozied up to the metal ice block, I pondered another conundrum: Everything that happens in the mammography room involves half-naked women pressing themselves against an apparatus that flattens their knockers into pancakes. Who decided the perfect temperature for this procedure is that of a walk-in refrigerator?
As I bravely squared off against the machine, Tina placed my right bazoomba on the lower tray. She prepped it like a raw chicken cutlet, scooping, lifting and nudging to get my melon ready for its big photo op. Tina lowered the upper tray and closed it tight, like a malevolent waffle maker, on my muchacha.
"Lean back," she told me, brushing my hair out the way. "Tilt your head. Chin up. And arch your back." I felt like a celebrity getting ready for her cover shot, if that shot involved extended titty-torture.
Before she took the X-ray, Tina instructed me to hold my breath. Just as well, since I wasn't really in the mood to say "Cheese!"
Tina repeated this delightful process three more times. "You don't even see breasts anymore, do you?" I asked as Tina compressed my lady bubble once again. "All you see is globs of flesh."
She concurred, and fair enough, too. I imagine one can only get up close and personal with so many mammary glands before they lose their individual identity, let alone their sensual or erotic powers. Then Tina told me what a recent patient had called her: Boob Angel.
A few minutes later, getting dressed, I thought about what I'd just gone through. It struck me that if men had to have their testicles manipulated by a stranger before being squeezed mercilessly between two freezing metal plates, they simply wouldn't. Ever. By now, someone – perhaps the same dude who designed the never-close gown or the always-icy X-ray machine – would have figured out how to combine checking for cancer with watching a sporting event while drinking a cold beverage.
Just saying.
Indignity and discomfort aside, I'm deeply grateful to have access to this important health screening, one that long ago saved my beloved aunt's life and has saved many other friends since. In that sense, I think Tina and her colleagues really are Boob Angels.
As for me, I've got roughly 18 months to forget everything I now vividly remember about mammograms before I show up with my twins, jugs, cans and hooters, and we do it all over again.
---
Cook this:
Mexican Dinner Salad
This recipe is courtesy of my friend Maria, a fabulous chef and artist extraordinaire. It's one of her family's favorites – hearty, flavorful and quick to make. On a chilly winter night, Maria suggests grilling and slicing the chicken and serving it, warm, on top of the salad.
Maria's Mexican Dinner Salad
The dressing:
2 seeded cored tomatoes
½ cup cilantro
2 cloves garlic
Juice of 1 lime
½ teaspoon salt
¾ cup olive oil
Whizz all dressing ingredients in the food processor.
Toss with:
6 cups tossed romaine lettuce
1 cored, seeded, chopped tomato
½ cup pitted kalamata olives
½ cup crumbled feta cheese
1 avocado, peeled and sliced
¼ cup diced red onion
¼ cup pumpkin seeds
2 grilled chicken breast halves, sliced
Optional: 1 cup peeled thinly sliced jicama
---
Read this:
Discrimination Laundering: The Rise of Organizational Innocence and The Crisis Of Equal Opportunity Law by Tristin K. Green
I've been reading a hot-off-the-press book called Discrimination Laundering: The Rise of Organizational Innocence and The Crisis Of Equal Opportunity Law. It's written by my dear friend and esteemed University of San Francisco law professor Tristin Green. I admit I was intimidated to pick up a book with a title I couldn't pretend to understand. After reading just a few pages, however, I discovered my intimidation was unfounded. Tristin writes thoughtfully, clearly and engagingly about the history of workplace discrimination, particularly in terms of gender and race. She explains how legal rulings have created an atmosphere where organizations are deemed inculpable of discrimination. Instead, the courts now tend to place the blame squarely on the shoulders of biased individuals.
A misguided, if not dangerous, trend? Tristin thinks so. I'll bet Ellen Pao would wholeheartedly agree.
Tristin generously shared her time to discuss why the subject of discrimination resonates now (perhaps more than ever), how she overcame writing challenges and why her mom's review of Discrimination Laundering may be the most important one of all.
Newsy!: Tristin, what drew you to this topic?
T.G.: I have been writing about employment discrimination law – Title VII of the Civil Rights Act – for almost 20 years. Over time, I realized that issues I had seen as separate were actually interconnected. I felt a book could tell the story of how the law has changed over the past two decades to protect employers and blame workplace discrimination on rogue individuals who act on their personal biases.
This trend ignores the fact that organizations create the context in which employees act. Employers are focusing on diversity trainings and individual policing, but research suggests they should instead focus on changing their culture and structures.
N!: Why are these issues particularly relevant today?
T.G.: Organizations like Google and Facebook are putting discrimination and equality on their public agenda, but they are not necessarily taking steps that will actually reduce discrimination and change their demographics. The law can incentivize the right behavior on the part of organizations, particularly if society puts that pressure on as well.
N!: This is your first book. How hard was it to get it written?
T.G.: One of my biggest challenges was writing in a way that connects with a broader audience. I talk a lot about the law and legal doctrine, but I try to explain it so everyone can understand. If my mom tells me that she got it, I think I'm there!
Another challenge: setting aside a chunk of time for writing, not just a bit here and there. During the semester, when I'm teaching, it's hard to find time for bigger writing projects. The key, I think, is just to stick with it, even when time is short and confidence is low, which definitely happens.
N!: One more writing tip before you go?
T.G.: Remember that if you keep going back to revise the introduction and thesis, you'll never get to the conclusion!