January 5th, 2017
willowwrite@gmail.com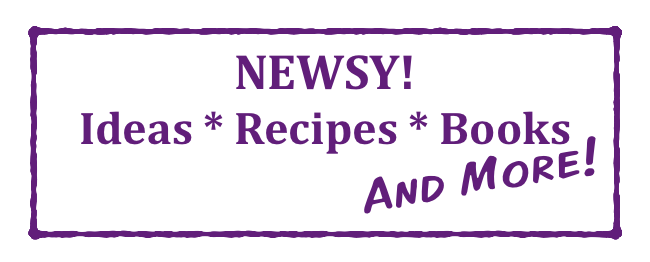 Consider this:
Pondering Politics, Punctuation and @realDonaldTrump!
Anyone else finding the 45th president's punctuation utterly exhausting?
Dear @realDonaldTrump!
I'm not a millionaire, a businessperson or a politician, but as a professional writer, I've got some advice for you! Since you're super busy these days on Twitter, I hope you won't mind if I offer a friendly reminder about one of the cardinal rules of writing! Here goes!
An exclamation point is a punctuation mark that a) denotes the end of a sentence and b) expresses excitement or emotion.
Sounds simple, I know!
But hold on, @realDonaldTrump! Your favorite punctuation mark is a little more complicated than that definition suggests! Perhaps more than any other writing device, this one comes with a warning!
I'm serious!
No matter which style guide or grammar book you consult with – I'm sure you keep several of your favorites on hand! – you'll find notes like this one from author and writing expert Peter Carino! "Some beginners … tend to overuse exclamation points. Where there are too many … they no longer create the emphasis they are designed for."
That's right! Turns out when you end every tweet with an exclamation point, you end up sounding like an amped-up toddler whose impulse control has been sabotaged by too many sugary Skittles!
Obnoxious!
Annoying!
And downright silly!
But @realDonaldTrump, you don't need to just take my word for it! Here are some thoughts from other writers about the world's most overused punctuation mark!
This one's from Howard Mittelmark, author of How Not to Write a Novel: 200 Classic Mistakes and How to Avoid Them—A Misstep-by-Misstep Guide! "In almost all situations that do not involve immediate physical danger or great surprise, you should think twice before using an exclamation mark. If you have thought twice and the exclamation mark is still there, think about it three times, or however many times it takes until you delete it."
Here's one courtesy of grammar guru Oliver Strunk! "Do not attempt to emphasize simple statements by using a mark of exclamation. The exclamation mark is to be reserved for use after true exclamations ("What a wonderful show!") or commands ("Halt!")."
And here's a quote from F. Scott Fitzgerald! "Cut out all these exclamation points. An exclamation point is like laughing at your own joke."
While we're on the subject, @realDonaldTrump, I hope you won't mind if I share one more tidbit! Combining your excessive exclamation points with words typed in ALL CAPS does NOT help you MAKE YOUR POINT! In fact, unless you're a 14-year-old girl gushing about her current crush, it UNDERMINES IT!
To be clear, @realDonaldTrump, I'm not suggesting that elevating your writing style will make me agree with anything you say! But at this point, I can't get past your DISTRACTING communication style to even focus on what you think! It's hard – no, it's impossible! – to seriously consider your ideas and comments when you punctuate every thought with the grammatical equivalent of FIREWORKS ON NEW YEAR'S EVE!
I confess, @realDonaldTrump, your punctuation is EXHAUSTING!
But HOLD ON! Perhaps this is actually great news! Maybe if enough people find your tweets tiring and tiresome, folks will start ignoring them COMPLETELY! If that's even a remote possibility, I'm going to stop complaining RIGHT NOW about your abuse of exclamation points and CAPS LOCK!
In fact, EFFECTIVE IMMEDIATELY, I fully encourage you disregard — or should I say DISAVOW! — all commonly held beliefs on the subject!
Just like you already do with so many things!
So, @realDonaldTrump, time to get back to work!
After all, those TWEETS won't write THEMSELVES!
This article appeared in the Marin Independent Journal.
---
Cook this:
Kale, White Bean & Parmesan Soup
Whether or not the weather outside is frightful, a bowl of hearty soup filled with meaty white beans, bright green kale and tangy Parmesan cheese might just hit the spot. My version of this popular recipe skips the rosemary and smoked sausage (two frequently added ingredients which you might be inclined to include) and focuses on the more subtle flavors.
1 onion, chopped
4 cloves garlic, minced
2 Tbs olive oil
6 cups chicken stock
2 15-ounce cans Cannellini beans
1 3×2-inch chunk of Parmesan cheese, with rind (or about 1/2 cup of grated or shredded Parmesan)
1 bunch kale (I like lacinato), washed, with stems and center ribs discarded and leaves chopped into ribbons
Salt and pepper to taste
Juice from half a lemon
In a heavy-bottom soup pot set on low heat, sauté onion in olive oil until soft and translucent. Add garlic, sauté for another minute or two, then add beans, broth, kale and Parmesan. Add salt and pepper to taste. Bring to a boil, then lower heat to simmer until cheese has melted throughout the soup (about 25 minutes). Stir in lemon juice, adjust salt and pepper seasoning if needed. Serve with your favorite crusty bread.
---
Read this:
The Book Of Eli: How An Eight-Year-Old Came To Work At A Bookstore
We're kicking off 2017 with something a little different in this week's book review section. Today's story – captured in a video, not a book – is the charming and remarkable true tale of now-11-year-old Eli Keall Flynn. Eli is a bibliophile in Auckland, New Zealand who happens to be the son of one of my childhood friends. Elie's love of all things literary has led him to become the youngest-ever employee ever in his local Time Out Bookstore, where for the past three years he's been providing customers personalized book recommendations for children. Eli works only during non-school hours to avoid conflict with NZ labor laws. For similar reasons, his wages are paid entirely in books.
I love this story about one boy's passion for prose, poetry and picture books. Extra bonus: If you know me as "an American with a kind of funny accent," listen to Eli's antipodean twang, and you'll hear what I sounded like growing up as a real Kiwi kid!
Click here now to watch The Book Of Eli.